What is Lipo Laser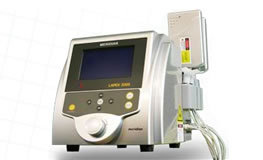 The Lapex BCS LipoLaser was designed to specifically address spot fat reduction (or inch loss) and body contouring.
Administered in relaxing 30 minute sessions, the Lapex BCS LipoLaser provides inch loss, but without the surgery, the pain, or the extensive recovery time. By directly targeting adipose cells (or fat cells) the Lapex BCS LipoLaser offers a safe and effective spot fat reduction solution that can be applied to multiple problem areas including:
Waistline
Mid & Lower Abdomen
Upper, Mid, & Lower Back
Buttocks & Thigh Areas
Arms & Underarms
Chin
The LipoLaser is the ideal treatment for all body types. It works synergistically with the body's natural weight loss mechanisms. It specifically targets troublesome areas to remove inches.