Lipo Laser Spot Fat Reduction Programs
The Lapex BCS LipoLaser is a 100% non-surgical, non-invasive, safe, pain-free, laser-based, spot fat reduction and body contouring system. Offering the relaxation of a 30-minute massage with the amazing benefits of fat, cellulite and inch loss WITH NO SIDE EFFECTS OR DOWN TIME!
The Only LapexBCS LipoLaser in West Michigan…Exclusively at New Image LipoLaser
Rather than a painful incision, the Lapex BCS LipoLaser uses laser energy to safely (and painlessly) penetrate the skin and target specific adipose (or fat) cells. It is through this targeted process that the Lapex BCS LipoLaser is able to in fact stimulate the cell itself into releasing water, free fatty acids, and glycerol. Having released these three compounds, the fat cells "shrink" significantly, resulting in inch loss for patients –
all without damaging tissue like other procedures do…
Get Rid of Your Trouble Spot Now! Without the Knife! Without Lipo Suction or a Tummy Tuck!
What is Lipo Laser?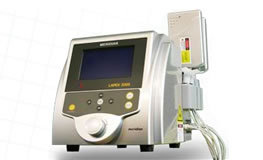 The LAPEX 2000 BCS LipoLaser utilizes low level cold laser technology for spot fat reduction, inch loss and body contouring in almost any area of the body. The LipoLaser is 100% non-invasive, with no known side effects. Learn More.
What Can I Expect?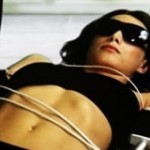 You can relax in a comfortable position while a LipoLaser technician secures the multi-diode paddles and EN probes to the target area. In 10 minute intervals, you are free to relax, read and listen to music. Learn More.
How does LipoLaser Work?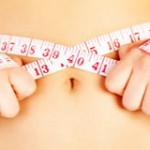 The laser energy safely penetrates the skin targeting the fat cells. Triglycerides are released from the fat cells and the body uses them as an energy source. The fat cells then "shrink" significantly resulting in inch loss and the removal of cellulite. Learn More.
Before & After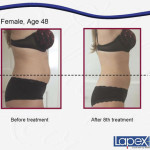 See some examples of our work. Learn More.